Opening Times
Monday, Tuesday, Thursday, Friday: 09:00-12:00, 14:30-17:00
Saturday: 09:00-12:00
Close: Wednesday, Sunday, and Public Holiday
Contact Us
How can we help you feel better today?
Please contact 022-397-8338 to arrange an appointment or email
https://hozawa.jp/contact_eng.html
Committed to providing state of the art care for Ear, Nose, and Throat conditions. Quality Care for the Whole Patient by Integrative Medicine.
Your health is our first priority, and we believe that giving your positive and comfortable healthcare experience is important to your overall well being. Our professional staff ensures that all of your concerns are addressed.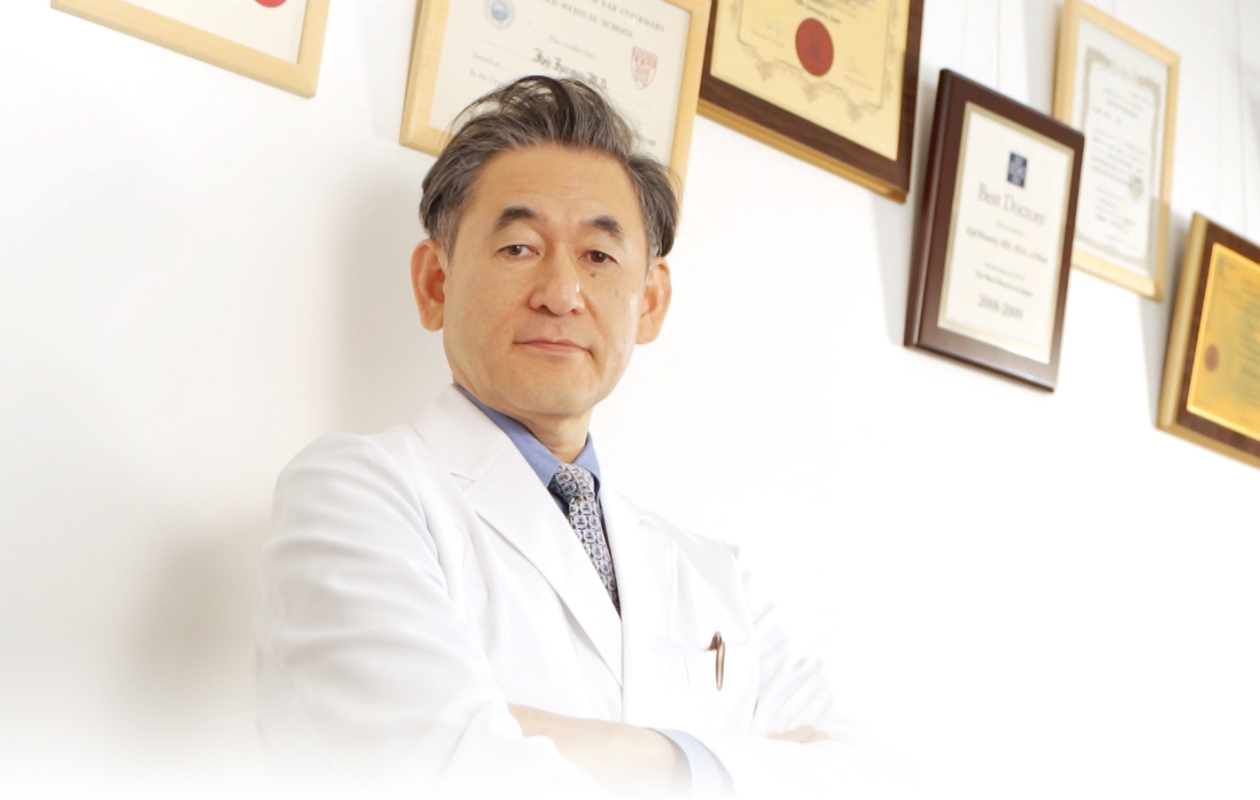 Koji Hozawa , MD., PhD
Consultant ENT Specialist, Founder
Dr Hozawa graduated from Tohoku University School of Medicine and obtained MD & PhD.at this University.
He spent two year as a reseach fellow at Harvard Medical School, and at Washington University. He introduced the endoscopic laser surgery for laryngeal cancer patients at Chinese Medical School. His speciality is middle ear surgery, phono surgery, hearing loss, and vertigo.
He was selected as one of the Best Doctor in Japan. He is now a director of Hozawa ENT Clinic and Clinical Professor of Tohoku University School of Medicine.
We offer a wide array of services aimed at addressing your ear, nose, & throat concerns.
Earache
Hearing Loss
Ear Discharge
Ear Blockage, Ear Wax
Dizziness
Vertigo
Facial Palsy
Facial Spasm

Nasal Blockage
Nasal Allergy
Anterior Nosebleed
Nasal Discharge
Sinusitis
Smell disturbance

Sore Throat
Chronic Cough
Hoarse
Dysphagia
Stammering
Snoring
Sleep apnea
Globus Sensation
Taste disorder
Clinic Location
Address: 2-14-18-303 Kokubun-cho, Aoba-ku, SENDAI, 980-0803, JAPAN
Email: contact_eng.html
Clinic Number: 022-397-8338
Fax: 022-397-8334